Sunday 25th September 2022
This event has no competitive element and is intended as an opportunity for you to drive your 'Pride and Joy' through picturesque parts of Surrey and Hampshire. The total route distance is about 70 miles.
The start and finish will be at The Fox Public House at Fox Corner, Worplesdon, Near Guildford. The pub is also used for our Club and Pub nights. The route will be slightly longer than in previous years. We will be stopping at about halfway for a lunch halt. Both the start/finish and the halfway halt have toilet facilities.
You will be given an easy to follow tulip road book to take you along our carefully designed meandering route.
There are lots of beautiful views along the route with many places of interest, some of which will be described in the road book and some suitable stopping places will be indicated for you to spend a few minutes should you wish to.
About the Tour
This is the third running of the David Roscoe Memorial Tour and remembers David who was one of the original founding members of Guildford Motor Club when the Club was established in 1953.
David died in October 2018. He was an active supporter of the Club throughout the years.
The Tour has the support of his family and they have put up an award for the event.
Below you can download (as .pdf's) the Regulations, Entry Form and Event Flyer (A5).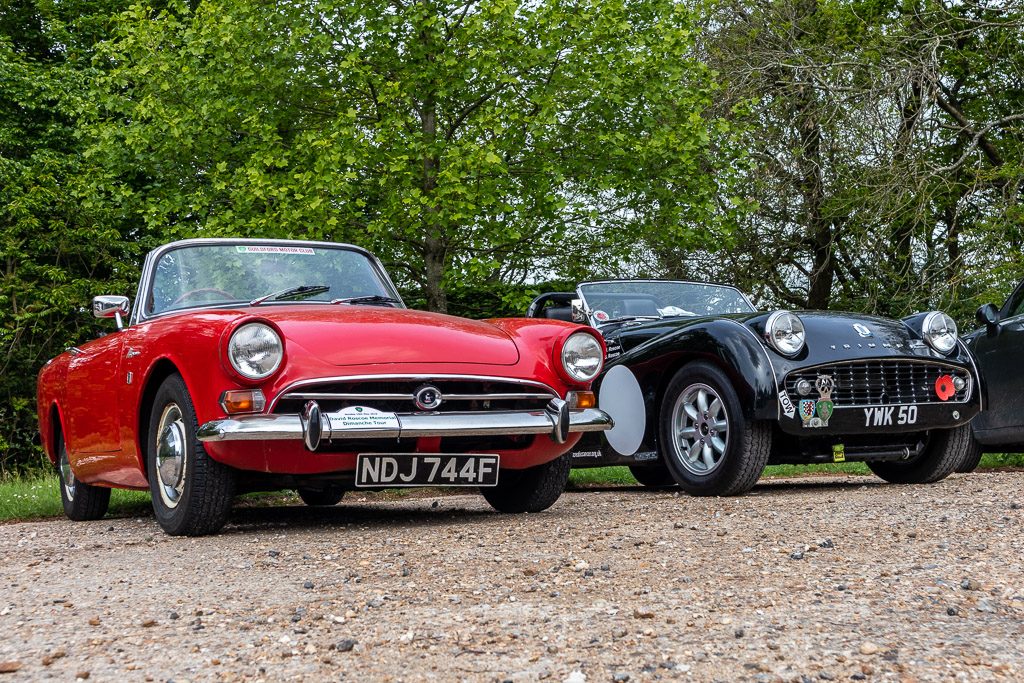 Pictures from the 2021 event can be seen here and a link to pictures from first event in 2019.